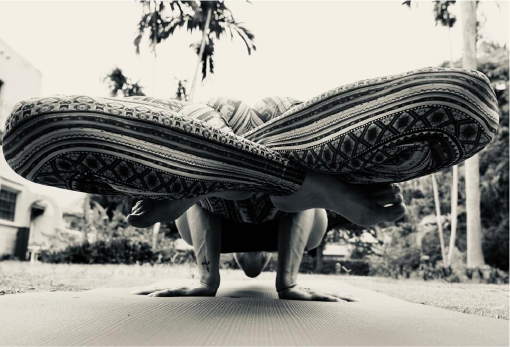 If you are not sure what modality you are interested in, just book a healing session and we will find the methods that are right for you.
Schedule a Private Session with Joan Here
Spiritual and Life Counseling (1 hr session)
Through her ability to help you break through limiting belief systems and connect to your soul's desire and fullest potential, Joan will guide you through varying energetic and mental practices and home work to help you free yourself from what is limiting you from becoming your own best friend and creator/creatress you are meant to be.
Customized Yoga Instruction (1 hr session)
This session consists of a customized yoga routine that specifically addresses your health needs. Joan will asses how your physical mental and emotional bodies' needs can be addressed and healed through Yoga postures and breath work. Through Joan's vast knowledge of many different forms of yoga and how to modify poses for optimal benefit and safety for all abilities and body types, she will guide you through a yoga session for healing on all levels. Joan believes and backs up the belief that, Yoga truly is for everyone. A private session can be one-on-one and up to 5 people.
Akashic Reading (1 hr session)
"The Akashic Records are a dimension of consciousness that contains a vibrational record of every soul and its journey. This vibrational body of consciousness exists everywhere in its entirety and is completely available at all times and in all places. As such, the Records are an experiential body of knowledge that contains everything that every soul has ever thought, said, and done over the course of its existence, as well as all its future possibilities."
- Linda Howe
Joan can access the guidance of your Spirit Guides, Master Teachers and or Loved Ones via the Akashic Records for any of your life's concerns. You simply have to express a heart-felt desire to receive the universe's loving assistance. The session can be recorded.
Customized Holistic Healing (1 hr session)
May include any and or all of the following:
Chakra Balancing - unblocking and balancing the body's energy centers.
Regression Therapy - discovering and healing past trauma in order to heal current mental, emotional, physical and spiritual blockages and or imbalances.
Energy Healing - release of negative or blocked energy and filling that space with light, love and positive energy.
Guided Visualization - using the power of the imagination to undo negative thought patterns and plant and nurture seeds of growth and love.
Body Talk - Body Talk is based on an awareness that the Body has an innate ability to heal itself when it has clear lines of communication. The disruption of these lines of communication via trauma, illness, belief systems, viruses, injury etc. are what causes our physical mental and spiritual imbalances. Through the communication between the client's body and the practitioner, these lines of communication are reestablished in formulas based on acknowledging the weakened or broken energy circuits in the body-mind complex. These points are highlighted so the body's innate healing wisdom can reestablish communication and repair these imbalances.
10 Session Holistic Healing and Spiritual Counseling Packages
Joan has created these 10 session packages for clients that are interested in profound life transformations, deepening their own spiritual relationships with their authentic selves and a personal discipline of spiritual practices to maintain this connection. Joan can assist clients in unraveling negative habits and thought patterns and develop a more authentic connection to their inner-selves, resulting in a more fulfilling life and deeper spiritual awareness.
Joan utilizes an array of healing modalities, spiritual and yogic techniques as well as offering weekly assignments and daily practices for greater overall health and wellbeing. Joan will craft a 10 session approach that will cater to your individual transformational needs. Keep in mind the 10 session approach is just a frame work to structure the work on. Contact Joan to start your 10 session transformation.
House Cleansing, Protection and Harmonizing (1 hr session)
Joan can help energetically cleanse, harmonize and protect your living space as well as receive insight into what changes you can make to establish greater harmony and balance in your home and in the relationships with those you live with. Joan uses a combination of tools for spiritual cleansing and setting of energetic boundaries and guidance from the Akashic records to resolved or release any negative energies or entities and offers guidance on how to maintain peace and balance within the home and the people living there. A major energetic cleaning of a living space should be done at least seasonally and after any major repairs, remodeling or construction.
A traditional form of bodywork performed over clothing on a large floor level mat. Thai massage utilizes yoga-like movements and postures as well as rhythmic or static pressure or pulling. The Thai practitioner manipulates the recipient's body into these postures through the guidance of the body's energy meridians to create a gentle yet deep full-body release. The massage consists of thorough stretching and the application of deep pressure from the core through the controlled transference of Qi or Prana via the movement of air or Lom through the body.
A Reiki treatment has the ability to promote deep relaxation, spiritual and mental alignment and healing. Reiki is the process of directing universal life force to flow in a more balanced way through the clear and loving intentions and attunement of the practitioner.
Schedule a Private Session with Joan Here